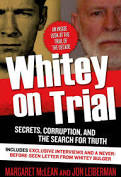 Am reading a book called Whitey on Trial, which is about Boston crime lord Whitey Bulger's trial. The main thing that makes this book so riveting, besides the true crime factor (he killed about 20 people), is the fact that Whitey was said to be a criminal informant who the government aided in his criminal enterprise in order to nab other gangsters. The book asks the question whether the government should get into bed with the bad guys (out of necessity). At a certain point, it seems like more people were dying as a result of Whitey being allowed to run the streets than there would be had they arrested him. At a certain point Whitey corrupted his handlers, and they all became susceptible to blackmail due to the bribes they had taken.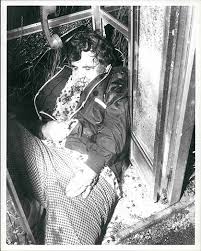 Many colorful characters take the stand, and are brutally honest, as the trial progresses in vivid detail. Victim's families of people gunned down in cars or telephone booths testify throughout. Many of the people hit were innocent cases of mistaken identity. Other people that got whacked, maybe didn't need to be. Many were killed just to enhance the fear of Whitey's gang, or because his gang feared they might become informants. Deep State ops like Mueller and Comey were involved.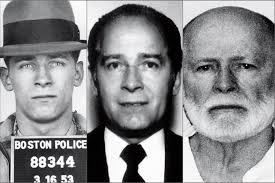 Many gangsters in this book testify about having gotten plea bargains. They say that if you kill one person the government gives you the electric chair. But if you kill 20 people in a crime spree, the Feds will give you immunity if you turn into a rat against the criminal organization. Is this the kind of society we want to live in? Should hardened killers ever get a free pass and be put into the witness protection program, and let out of jail immediately?
Today, we see the Deep State tried similar things against the Trump administration. They tried to use Papodopolous as a guinea pig , to eaves drop on him and try and ensnare Trump in some kind of campaign violations. One former Deep State Op on CNN even suggested along with Schumer that the government would somehow 'get' Trump, and gave ominous warning. Time and time again, we see the government using questionable tactics to try and get indictments, rather than good old fashioned sleuthing and detective work.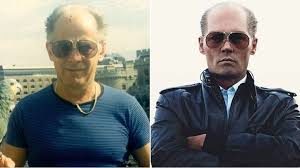 The government has gotten too cute and too corrupt for its own good. It is time to return to relying on eyewitnesses and physical evidence based prosecutions. Tax money should go to hire investigators and to forensics labs, instead of going to bureaucrats who work too closely with the criminals, and who can be corrupted. Ultimately, in the case of Whitey Bulger, had the government just stayed out of it and not fed him info to help him maintain his empire, the gangs would have just killed each other off, or maintained parity, which would have led to stalemate. When one gang is made too powerful, that edge gives them license to kill.